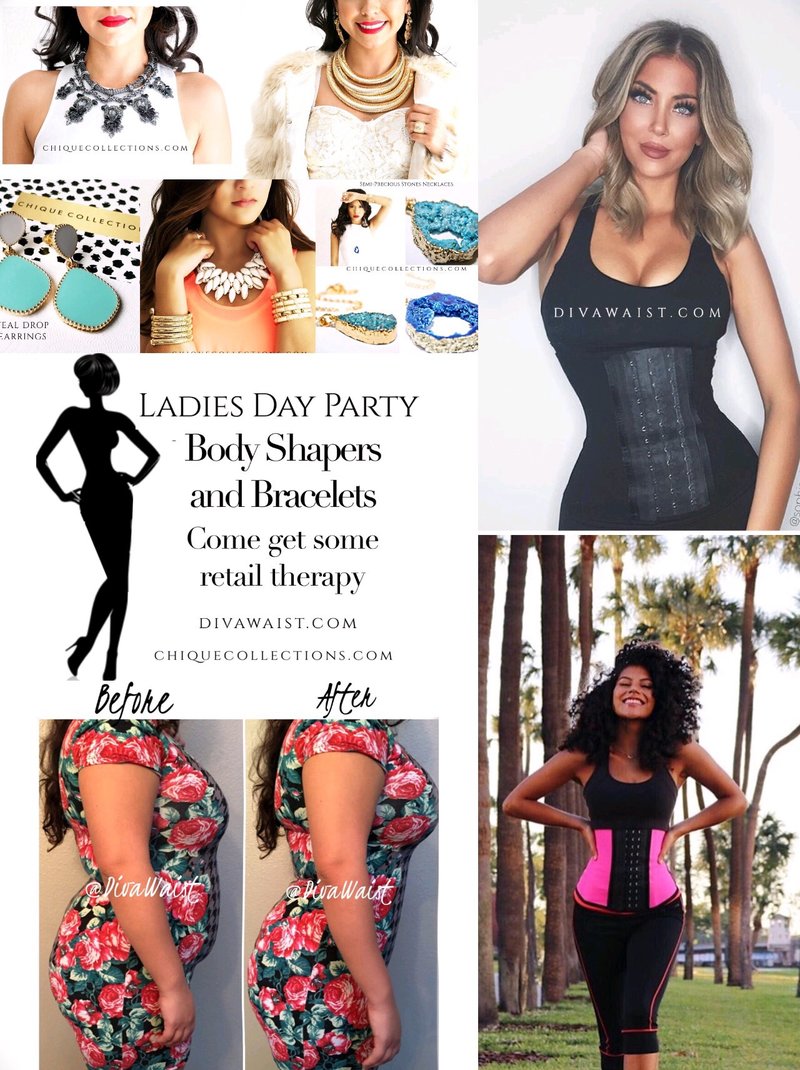 Ladies Retail Therapy Party in El Paso, Texas from 2pm-5pm

Eventi Ballroom
6400 Airport Road, BLDG C, Suite Q

El Paso, TX79925

If you are in the El Paso, Texas area, come get some retail therapy!!
Body Shapers, Body Wraps, LipSense and Accessories!
Orderves and beverages will be served
Diva Waist Boutique ( www.divawaist.com ) will be hosting a private fitting event along with Chique Collections Boutique ( www.chiquecollections.com ) all prices for Chique Collections will be going on clearance on the day of this event.
Body Shapers will be sold from $40 - $60

Accessories will be sold from $5 - $50

LipSense will be sold from $25-$55

If you are planning an event or quiceanera, please come by and look at this amazing new hall
Or you can give us a call to reserve your spot: 619-400-6536