Have you ever wanted to try waist training? Now is the absolute perfect time because we're giving away a FREE waist trainer on New Years day!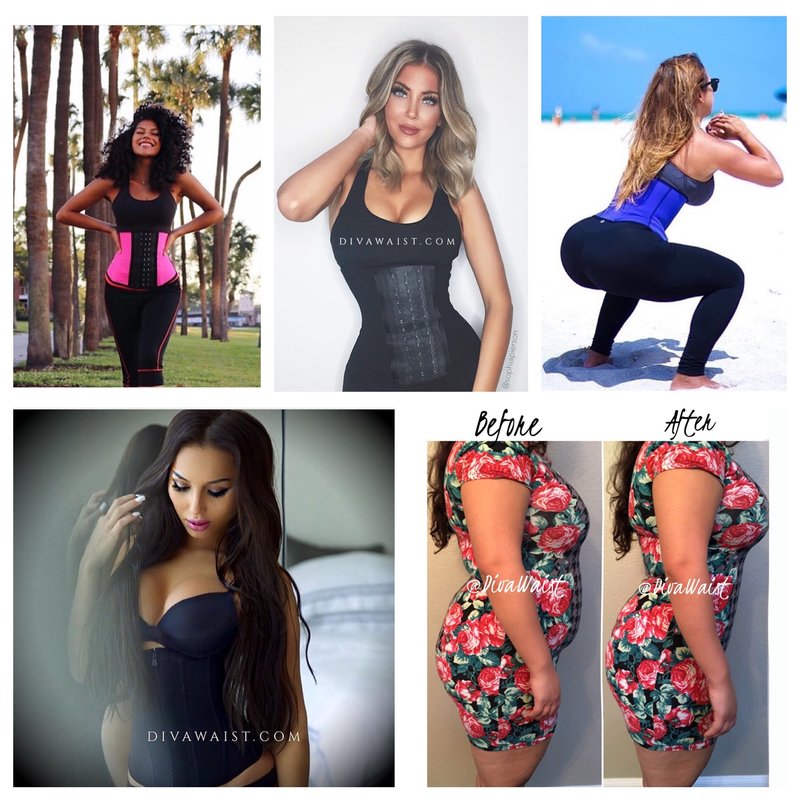 Now is your chance to get your sexy back just in time for summer! Diva Waist Boutique is giving away a waist trainer and you could be the winner! Simply take 1 minute of your time to enter the contest, the more entries your submit, the higher your chances of winning!

Diva Waist specs:
9 Flexible metal rods and 3 adjustable clasps will squeeze your curves into a perfect hourglass figure.
You will instantly look thinner and sexier than ever before
With proper diet, our corsets can help you lose permanent inches from your waist. The latex layer creates a thermal action that stimulates fat burning and removal of toxins. Lined with soft, gentle cotton for maximum comfort.

The thick rods will support your back and help you improve posture by preventing slouching. Some report a large improvement in back pain.
New moms have an advantage when they wear a waist cincher. History shows many cultures using belly cinching garments postpartum to suck in the loosened stomach muscles and retrain the body. Many women report a quicker "bounce back" when using waist trainers as opposed to none post-pregnancy. Always get the "ok" from your doctor before commencing waist training.

Sleep material and design allows you to wear this body trainer inconspicuously. Perfect to wear under a special dress or just every day at work. The soft material will keep all the fat tucked in so you don't have to worry about readjusting your clothes.

SIZE CHART
***You MUST measure your waist for an accurate fit. The

height and weight proportions are for general purposes only.
If your measurements are between 2 sizes,

please pick the larger size, as these waist trainers run a little small.
Size

Waist

Weight Height

5 to 5.6 Ft.

Weight Height

5.7 to 6 Ft.

XXS 30

24-26 in.

105-115 lbs

116-130 lbs

XS 32

26-28 in.

116-130 lbs

131-150 lbs

S 34

28-30 in.

131-150 lbs

151-170 lbs

M 36

30-32 in.

151-170 lbs

171-190 lbs

L 38

32-34 in.

171-190 lbs

191-210 lbs

XL 40

34-36 in.

191-210 lbs

211-230 lbs

XXL 42

36-38 in.

211-230 lbs

231-240 lbs
The following sizes are only sold in 3 Hook Classic, Black 2 Hook Classic, 3 Hook Black Lux,

3 Hook Blue Ivy, and 3 Hook Leopard Long, 3 Hook Purple Rain, Latex Semi Vest
(It is also an additional $2 for these sizes)

| | | | |
| --- | --- | --- | --- |
| 3XL 44 | 38-40 in. | 231-240 lbs | 241-250 lbs |
| 4XL 46 | 40-42 in. | 241-250 lbs | 251-260 lbs |
| 5XL 48 | 42-44 in. | 251-260 lbs | 261-270 lbs |
Please join our email list below to enter the giveaway