**Disclaimer!!!!  IF YOU ARE ALLERGIC TO LATEX, PLEASE DO NOT PURCHASE THESE PRODUCTS

What is Waist Training?
Waist training is a gradual process of reducing your waist size through wearing these waist cinchers. The muscles around your midsection can be retrained to stay in, held firm and tight like a girdle They compresses your core, ramp up perspiration, release toxins and reduce belly fat.  By keeping your shapewear on while you are exercising and throughout the rest of the day, you can begin to work towards the figure that you have always dreamed of having. The tight fit also restricts your abdomen, reducing your food intake. 

**Disclaimer, waist cinching everyday for 6-8 hours a day will trim a few inches off your waist, but if you are looking for drastic results, please use diet and exercise with your waist training.
The Big News About Latex Waist Cinchers:



The more you sweat, the harder you are working. When you put on this piece of shapewear, you can really start to feel the extra effort that your body uses to keep you cool. Working out with extra layers can ensure that you really start to sweat, helping you lose the excess water, weight that may make you feel bloated or bulky and reduce stretch marks.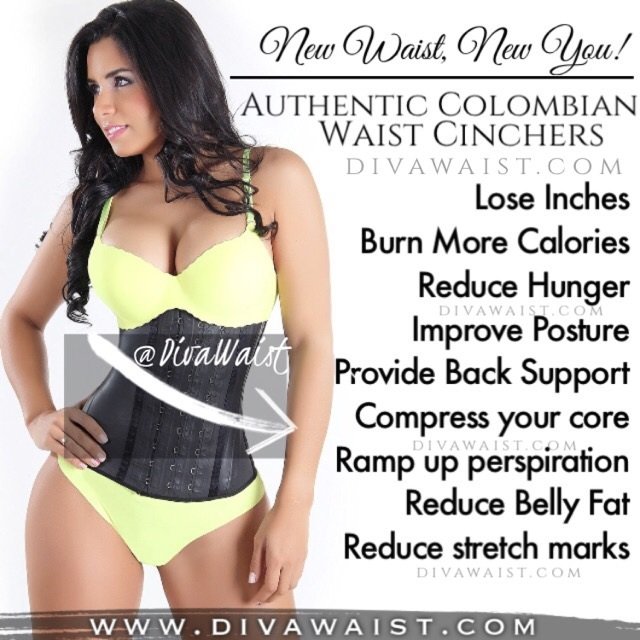 Just had a baby?
Pregnancy is one of the most exciting times of a woman's life. You just can't wait to hold that baby in your arms. What many women fail to realize when they leave the hospital with their new baby is that your body still looks about five or six months pregnant. Getting your body back to normal takes time. Depending on your pregnancy, there may be certain parts of your body that may be changed for good. Wearing shapewear after pregnancy, especially high compression shapewear, is a great way to gain your body confidence back, and it may even help to get your body back to its normal shape faster.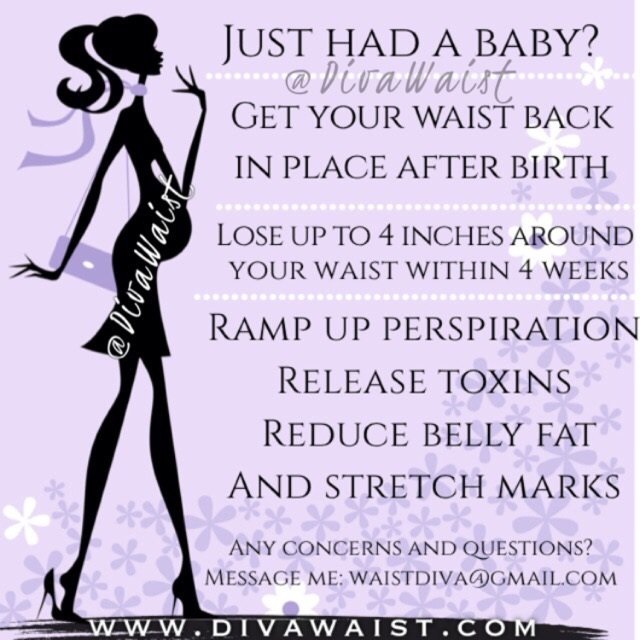 Preparing for an Event?
Waist training is the quickest way to lose inches off your waist in a matter of weeks!  Getting married, throwing an event, or leaving town for a getaway?  You can lose up to 4 inches in 4 weeks wearing a waist cincher every day for 6-8 hours a day!  Please keep in mind to incorporate the appropriate diet and exercise habits you can speed up the training.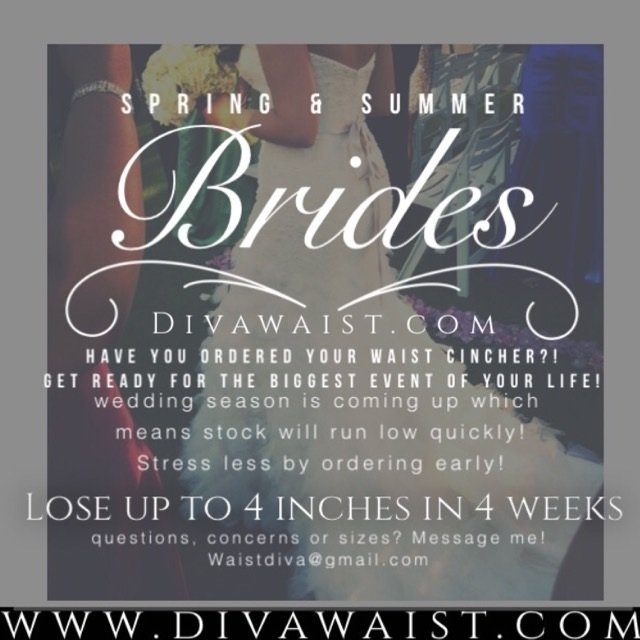 If you have additional questions or concerns, please do not hesitate to send a message:  info@divawaist.com
What are you waiting for?! Lets get started!  Shop Now

SIZE CHART
***You MUST measure your waist for an accurate fit. The 

height and weight proportions are for general purposes only.
If your measurements are between 2 sizes, 

please pick the larger size, as these waist trainers run a little small.
Size

Waist

Weight Height

5 to 5.6 Ft.

Weight Height

5.7 to 6 Ft.

XXS 30

24-26 in.

105-115 lbs

116-130 lbs

XS 32

26-28 in.

116-130 lbs

131-150 lbs

S 34

28-30 in.

131-150 lbs

151-170 lbs

M 36

30-32 in.

151-170 lbs

171-190 lbs

L 38

32-34 in.

171-190 lbs

191-210 lbs

XL 40

34-36 in.

191-210 lbs

211-230 lbs

XXL 42

36-38 in.

211-230 lbs

231-240 lbs
The following sizes are only sold in 3 Hook Classic,  Black 2 Hook Classic, 3 Hook Black Lux, 

3 Hook Blue Ivy, and 3 Hook Leopard Long, 3 Hook Purple Rain,  Latex Semi Vest
(It is also an additional $2 for these sizes)

| | | | |
| --- | --- | --- | --- |
| 3XL 44 | 38-40 in. | 231-240 lbs | 241-250 lbs |
| 4XL 46 | 40-42 in. | 241-250 lbs | 251-260 lbs |
| 5XL 48 | 42-44 in. | 251-260 lbs | 261-270 lbs |
---